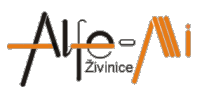 DD - METALOPRERAĐIVAČKA INDUSTRIJA - ŽIVINICE
alfe-mi@bih.net.ba
++387 35 77 25 11
AlFe-Mi Aluminium Constructions
AlFe-Mi FACADES
AlFe-Mi WINDOWS
AlFe-Mi DOORS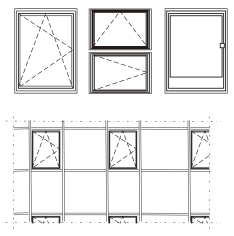 AlFe-Mi system comprising facades, windows and doors, is made from sections of extruded aluminium alloy AlMgSiO5, having a hardness of 250 N/mm2.
The sections are protected by anodic oxidation according to DIN 17 611 in different colors as well as by decorative plastic coatings an all shades as required by the customer and according to the "RAL" chart.
System provides faultless sealing, and Eurogroove in aluminium sections houses the hardware for obootom hung system, side hung system or combined (two-way) draykeep opening.
AlFe-Mi sistem is glazed with single, double glazing and heat rejecting glass in rubber seals and everlasting plastic putty with break of heat bridge.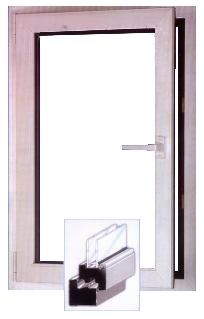 The new Meeth-window opens new possibilities in the window technology. The window is built with no compromise and optimally connects all advantages of the two materials-the aluminum and plastic. Furthermore, the new Meeth window satisfies all requirements-both ecologically and technically. This ecological window system offers numerous combinations, taken into account that all elements can be combined by the system of building components. Not only the windows, but doors as well, are elements of the system: almost every opening on the construction can be closed by Meeth products. We do not leave anything open!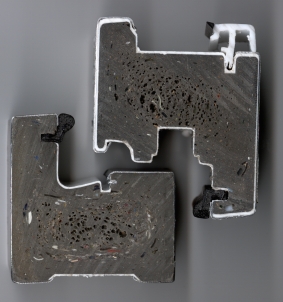 Models: